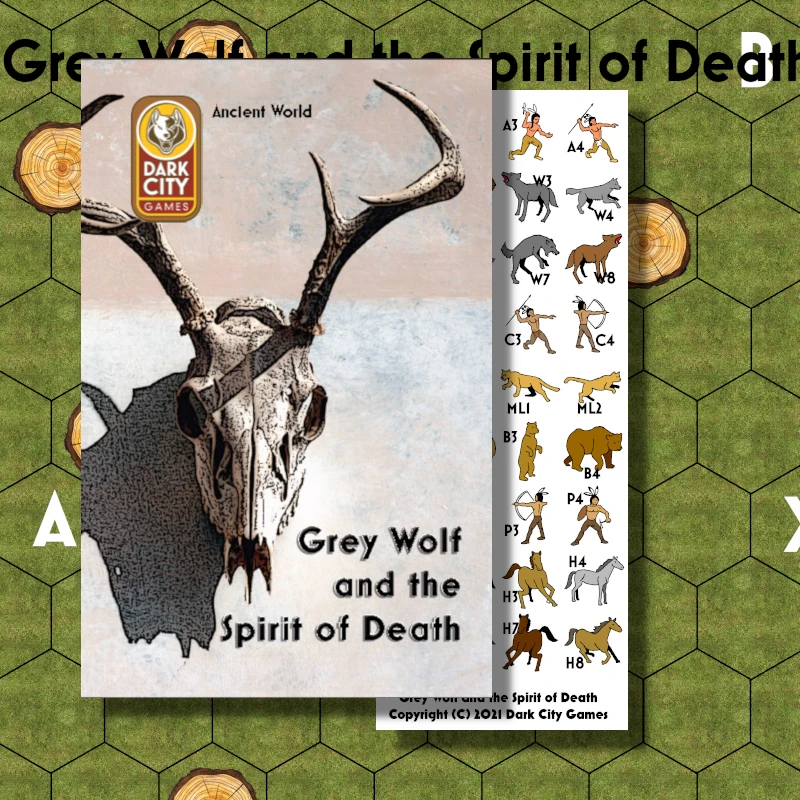 Grey Wolf and the Spirit of Death
An evil spirit stalks the tribe. The body of Red Eagle, badly mutilated, was found not far from here. He was only identified by his feathered spear, lying broken in the grass.
Other omens abound. The Comanche are on the move, Leav-in-the-Wind was found staked out on the open prairie. The coyotes were feasting when the body was found. And now, Bounding-Antelope has disappeared.
Some talk of a curse, and others speak in whispers of the spirit of death that now stalks the tribe. Whatever the case, it is up to you to find out what ails the tribe, and bring back peace.
Game: $13.99 (Sent USPS)
Games & PDF: $15 (Game sent USPS, PDF emailed within 2 business days)
OVERSEAS CUSTOMERS:
If you select "Free Shipping," you will ONLY RECEIVE a PDF!