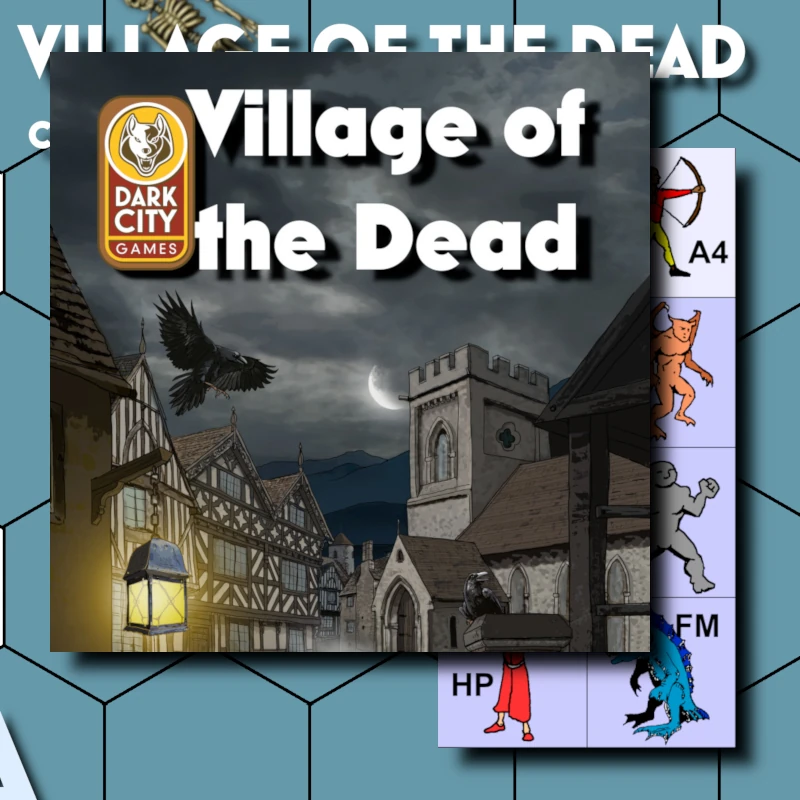 Village of the Dead
You rest your weary body, after a long and tiring journey. You sit on a solid oak stool in the warmth of the Land's End Inn. The bar stands on stilts over a wide beach, and the waves roll up, hissing onto shore.
A seasoned traveler tells of a village to the east. The village, Hillside, has suffered a sinister curse--all the villagers are gone. But there are no bodies, no bones, and no signs of fighting. Furhermore, a party of explorers ventured into the village, but has not been seen since.
There is no promise of loot, but you can't help but be curious. You've never found a curse that didn't have a logical explanation. Silly travlers and their stories. You make up your mind that in the morning, you will venture forth, and solve the curse that plauges the Village of the Dead.
Game: $13.99 (Sent USPS)
Games & PDF: $15 (Game sent USPS, PDF emailed within 2 business days)
OVERSEAS CUSTOMERS:
If you select "Free Shipping," you will ONLY RECEIVE a PDF!