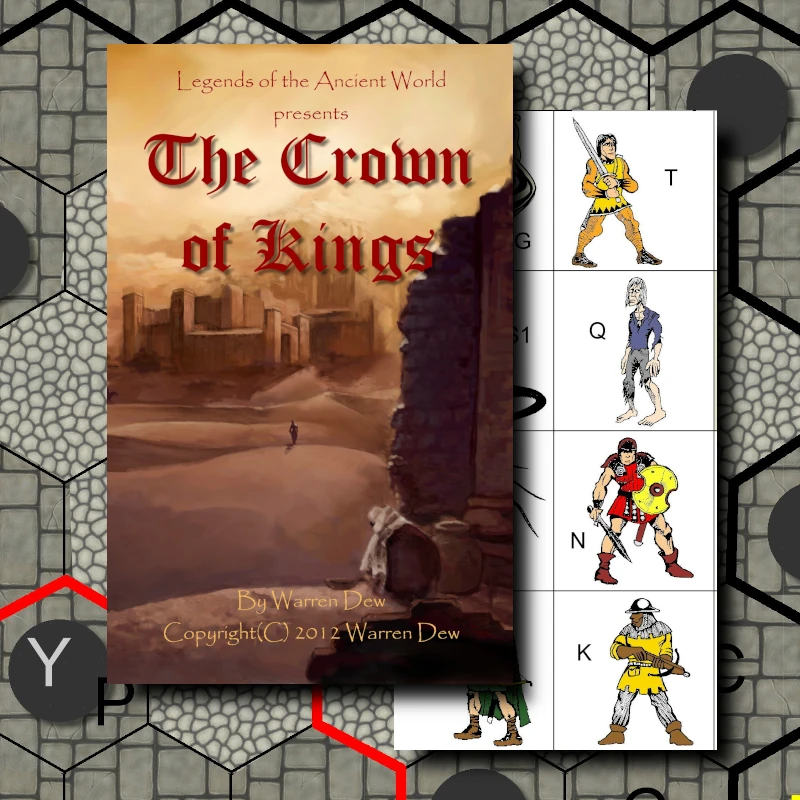 Crown of Kings
At the edge of the world, hidden in the deptsh of an uncharted mountain, lies the "Crown of kings," an ancient relic of the forgotten Federative empire. The crown, when brought to light again, will rule the world.
INTERMEDIATE: 36 point characters
Game: $13.99 (Sent USPS)
Games & PDF: $15 (Game sent USPS, PDF emailed within 2 business days)
NOTE:
If you select "Free Shipping," you will ONLY RECEIVE a PDF!